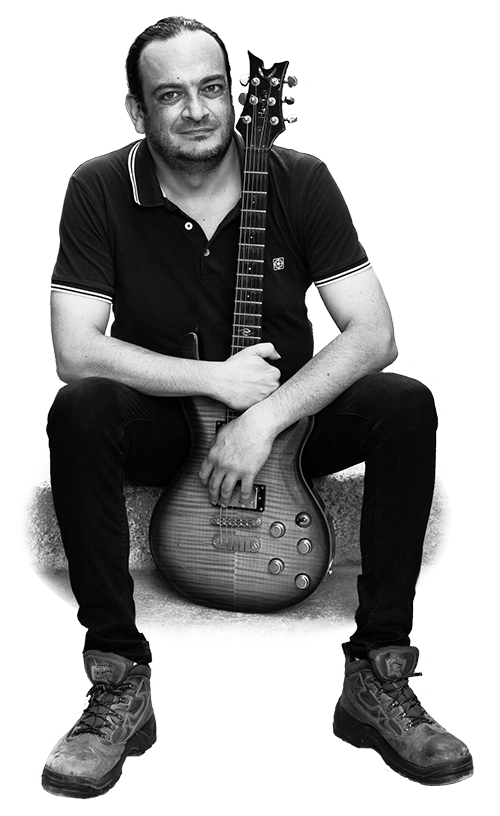 Hailing from the Mediterranean island of Malta, Robert Callus is a guitar player, a songwriter and a guitar teacher. Robert picked up his first guitar at the age of 15 and from then on, music became destiny.
Robert is the main songwriter and guitarist for Blue Sky Abyss, a Maltese band that blends Hard Rock and Metal with Punk music.
Blue Sky Abyss released "Shadow Of The Beast" in 2017. The song was featured on The Spectrum CD alongside bands like Rosa Nocturna (CZ) and Phileos (US).
Later in 2017 Blue Sky Abyss released "Mind Is A Hurricane" which showed a more melodic metal side of the band.
Apart from playing with Blue Sky Abyss Robert is currently teaching guitar and music theory in Malta.
Lately he has also developed a passion for blogging about guitars, music and happiness which you can check the articles section of this Website.