While there is disagreement over the exact definition of a ghost note, for the purposes of this lesson it should be considered as the same thing as a dead note, a note that is muted.
To execute a ghost note simply decrease the pressure from the note with your left hand without lifting your hand from the string.
That is, your fingers should still be touching the notes but only to deaden their sound.
This makes a percussive sound, a note that has a rhythmic value but no pitch.
The ghost note is notated in music by the symbol (x).
In the example below, the first and third note should be played normally, while the second and fourth note should be deadened by your left hand fingers.
Executing a ghost note is easy however this type of note can be used to create very intricate rhythms, especially when used in Funk music.
In this lesson we'll explore different ways ghost notes can be used to give the music you're playing a strong rhythmic feel, something you can then apply to any genre of music.
Exercise 1: One note, regular pattern
To make feeling rhythms with ghost notes easier, the first exercises will be played on one note.
In the first group of exercises the ghost notes are placed in a regular fashion.
Practice each of these exercises with a metronome (try to reach 80-100 bpm, but you may need to start slower to get the rhythm right) and make sure you're locking in with the beat before moving to the next exercise.
This will lay a foundation for more complex rhythms in the rest of the lesson.
Exercise 2: One note, irregular pattern
In these exercises, we're still playing on one note, but the rhythmic pattern between normal and dead notes changes from beat to beat.
This makes them harder than the previous set of exercises, but will give you a very solid foundation in using ghost notes for rhythmic variation.
Exercise 3: Scales, regular pattern
Now that you got the basics under your belt, it's time to get more musical.
In this exercise, the ghost notes are placed in an almost regular fashion but rather than staying on one note, we're creating a simple riff using notes from the A minor pentatonic scale.
Exercise 4: Scales, irregular pattern
The next riff makes use of the notes of the minor pentatonic scale but the rhythm is a little more complex and the ghost notes are used erratically.
It's a little harder to play, but the rhythm is more interesting.
Exercise 5: Rakes
A rake is a guitar technique that uses dead notes and is executed by pulling or pushing muted strings on the way to a target note.
The next exercise uses dead notes to create rakes.
Exercise 6: Chords, regular pattern
So far, we have been playing exercises with ghost notes using a note (whether an unmuted note or a dead note) at a time.
This technique can also be applied to chords. This is very common in Funk music so as a chord, we'll be using a 9th chord, which is popular in this genre.
In the next exercise, the unmuted notes are played on one beat while dead notes are played on the next.
This makes it very regular to play, thus easy to practice on and get the feeling of the technique.
Once again, it's very important to practice with a metronome and locking in with it, repeating the measure multiple times.
Exercise 7: Chords, irregular pattern
In the last exercise, the pattern is irregular.
This should not be particularly hard if you first study each beat as a separate entity.
Practice each beat multiple times with a metronome (as in a loop), and then practice the four beats as a whole rhythm.
It will be easier to get the rhythm right when you do so, and you would have gained more skills in playing muted rhythms along the way.
Conclusion: Applying ghost/dead notes to your playing
If you practiced every exercise in this lesson, you can now play ghost notes when you see them in guitar tab, or hear them being used in a guitar solo, riff or lick.
As with every other technique, the best way to master it is to incorporate it in your playing, by creating your own riffs and licks (no matter how simple) and using this technique.
If you don't know how to do this, first go through this lesson on improvisation, then try to come up with simple licks and riffs in the minor pentatonic scale that use ghost notes, like those in exercises 3 and 4 in this lesson.
This way, you will not only be learning a valuable technique, but also training your creative juices for improvisation.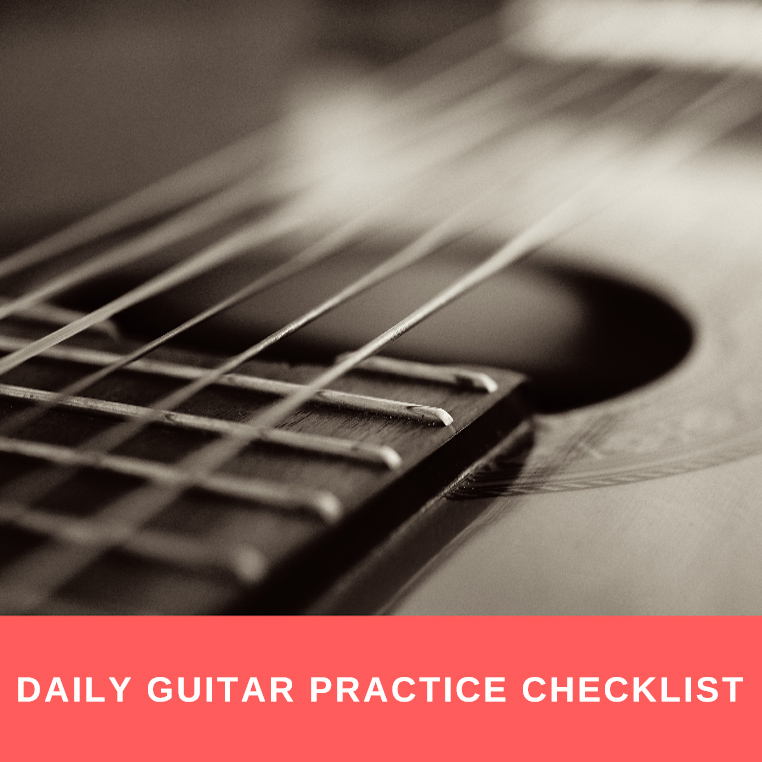 You may consider giving a donation, by which you will be helping a songwriter achieve his dreams. Each contribution, no matter how small, will make a difference.